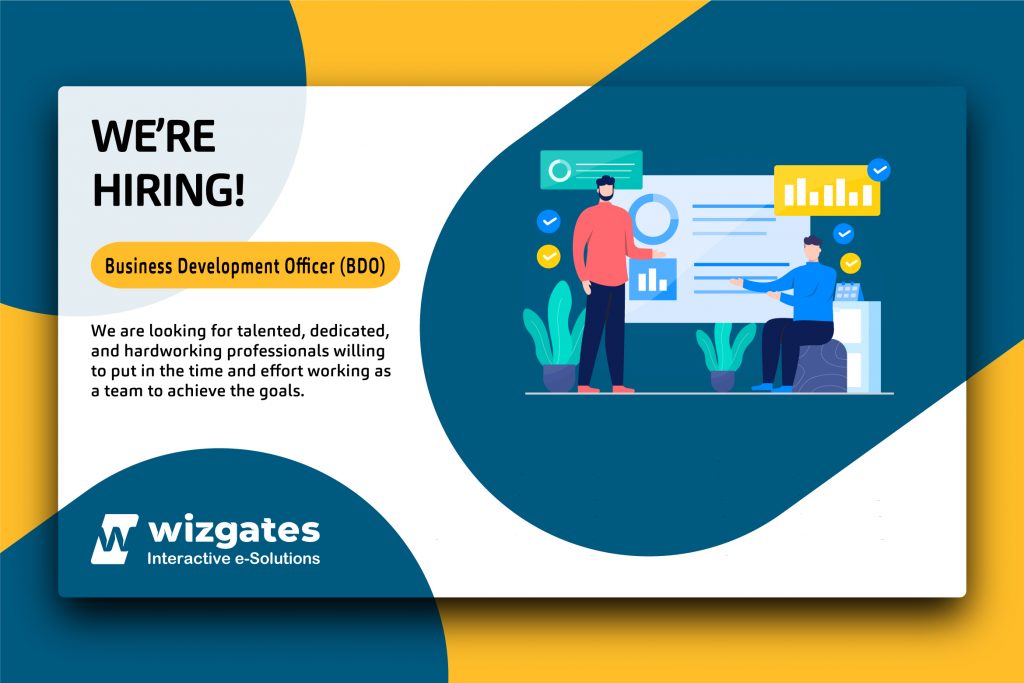 Wizgates is looking for Business Development Officer (BDO)
We are looking for talented, dedicated, and hardworking professionals willing to put in the time and effort to work as a team to achieve the goals.
Experience – 1 year
Location – Johar Town, Lahore.
Call – +92 (42) 32296172
Whatsapp – +92 336 408 7690
5 Days working
Job Description
As part of our team, the ideal candidate for this position should be able to have the following skills & capabilities:
Acquiring business through different channels (Fiverr, Upwork, Freelance, Guru, People Per Hour, Kwork, Craiglist, etc.) for web design, SEO, Social Media, Development, App Development, Graphic Design projects, etc.
Writing proposals and customizing each proposal based on the nature of the project.
Gather client requirements, communicate the requirements with the team, and deliver the project to the client. Talking on the phone, chatting applications, and Skype depending on the requirement from the client.
Maintain a healthy relationship with the client(s)
Analyzing client mindset
Generating effective marketing strategies
Targeting potential clients
Salary structure is commission-based in probation period after probation period we'll offer a basic salary with commission & other benefits.
Generating new Business and accounts through cold calling (with the available database) and other leads generated via SEO & other social media platforms.
Directly contacting the C Level executives by getting in touch with them through phone and LinkedIn. 
Gathering client requirements.
Coordinating with the business analyst and project teams in designing techno-commercial proposals.
Setting up meetings with the top management team of the company and customers ensuring successful sales closures.
Creating and maintaining relationships with the B2B customers thereby managing their accounts successfully for future business opportunities.
Business Development in the US, European and Australian market and shift timings will be in accordance with that. 
Cross-selling and up-selling of services.
Working with the Project Managers to handle account activities of the project like Revenue Generation and Client communication.