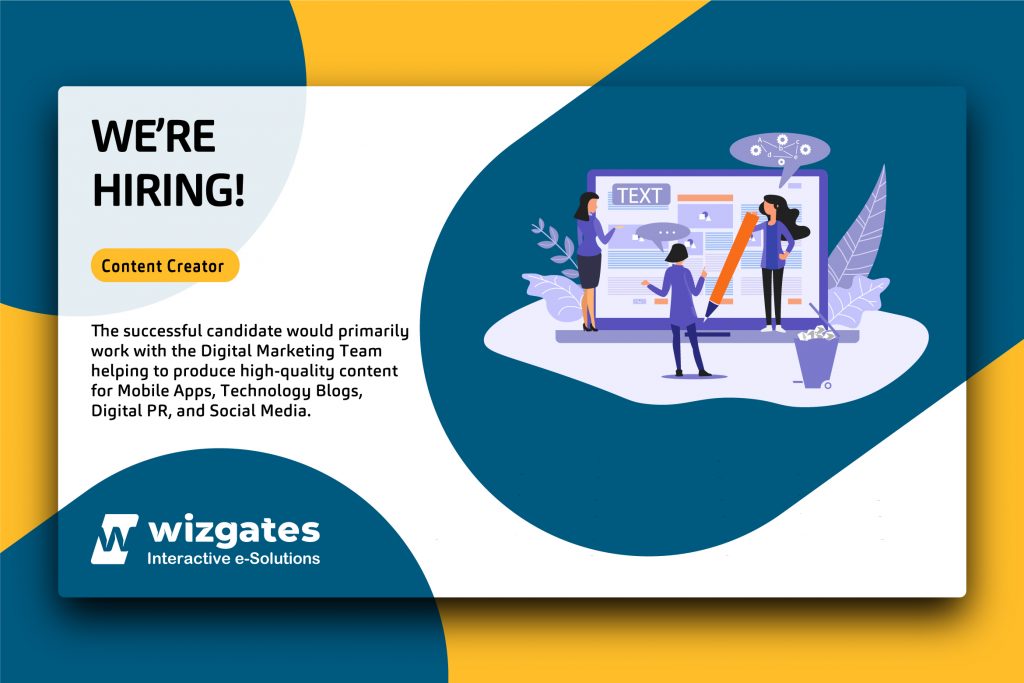 Wizgates is looking for Content Creator
Looking for an SEO Content Writer intern for Internship (initially).
The successful candidate would primarily work with the Digital Marketing Team helping to produce high-quality content for Mobile Apps, Technology Blogs, Digital PR, and Social Media.
Experience – Fresher to 1-Year
Location – Johar Town, Lahore.
Call – +92 (42) 32296172
Whatsapp – +92 336 408 7690
5 Days working
Job Description
Research industry-related topics (combining online sources, interviews, and studies)
Write a clear marketing copy to promote our products/services
Prepare well-structured drafts using Content Management Systems
Proofread and edit blog posts before publication
Submit work to mentors for input and approval
Coordinate with marketing and design teams to illustrate articles if required
Conduct simple keyword research and use SEO guidelines to increase web traffic
Promote content on social media if required
Identify customers' needs and gaps in our content and recommend new topics
Ensure all-around consistency (style, fonts, images, and tone
Researching and writing SEO based Blogs and Articles.
Researching markets and industries to compare and create content that is innovative and original.
A deep understanding of consumers and what motivates them online.
Developing original plagiarism free content for websites.
Basic SEO knowledge to write copy and natural content as well.